Lodgings
The Algarves de Gorafe's Caves have thermal solar energy; equipped kitchens, complete baths, skylights, chimney of firewood or stove of firewood, TV. The kitchen-lunch rooms and the living rooms have comfortable sofas excavated in the clay, wood furniture, extinguishers and  board games.
The caves are oriented to the South and they have a temperature of 19 to 22 degrees Celsius all the year long.
Pets not allowed.
The access is by foot thought a pass of 650 foot long.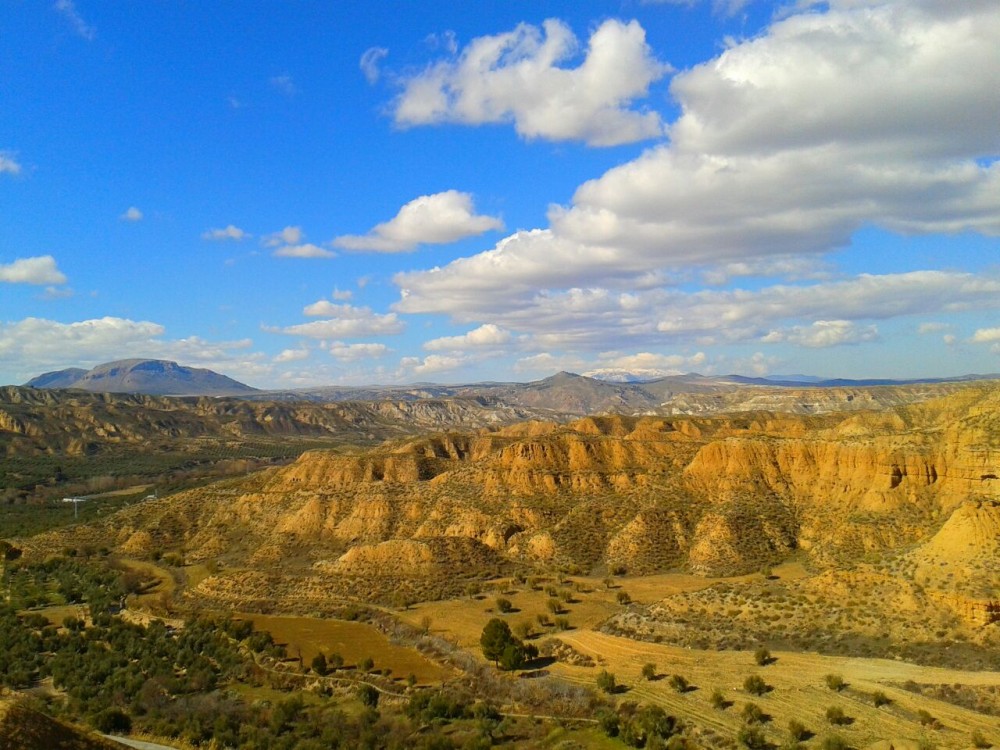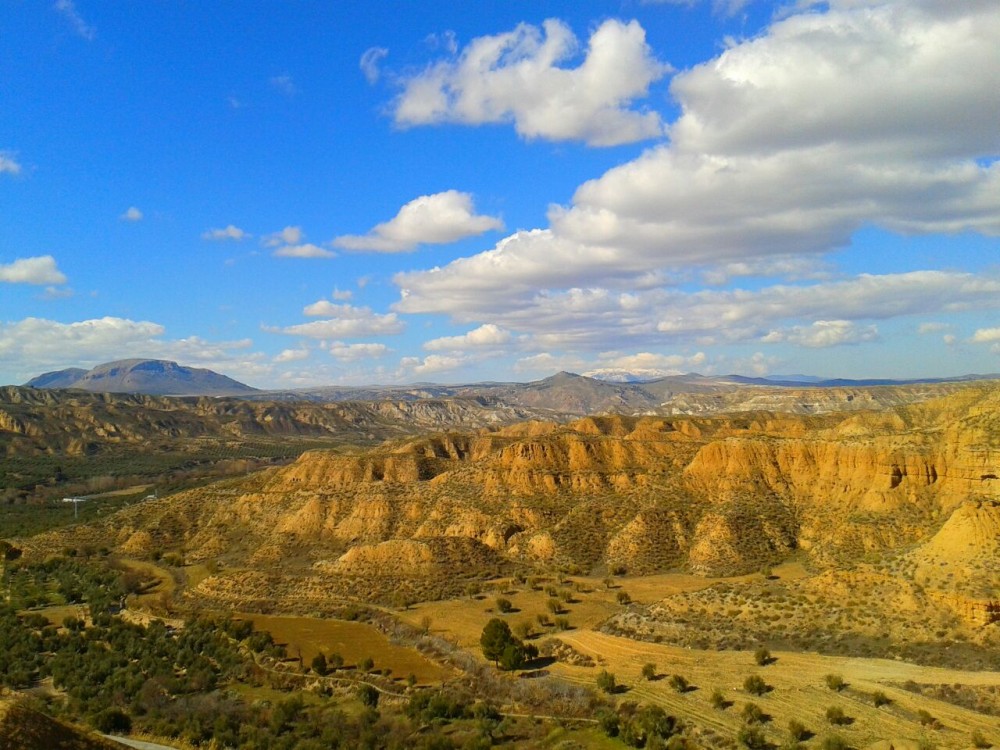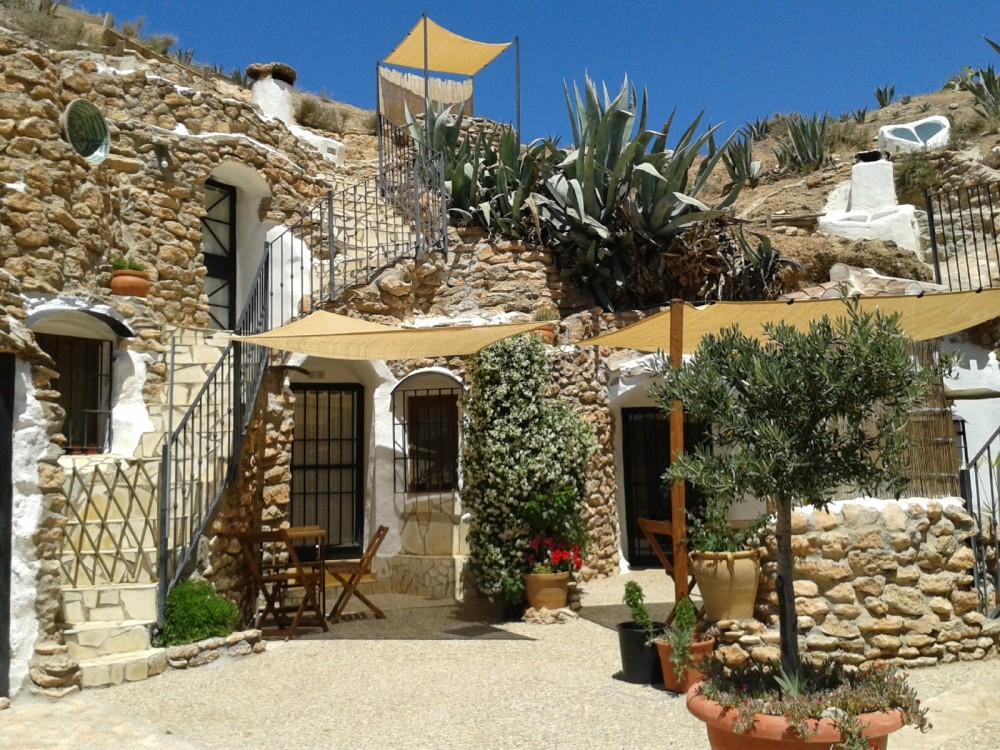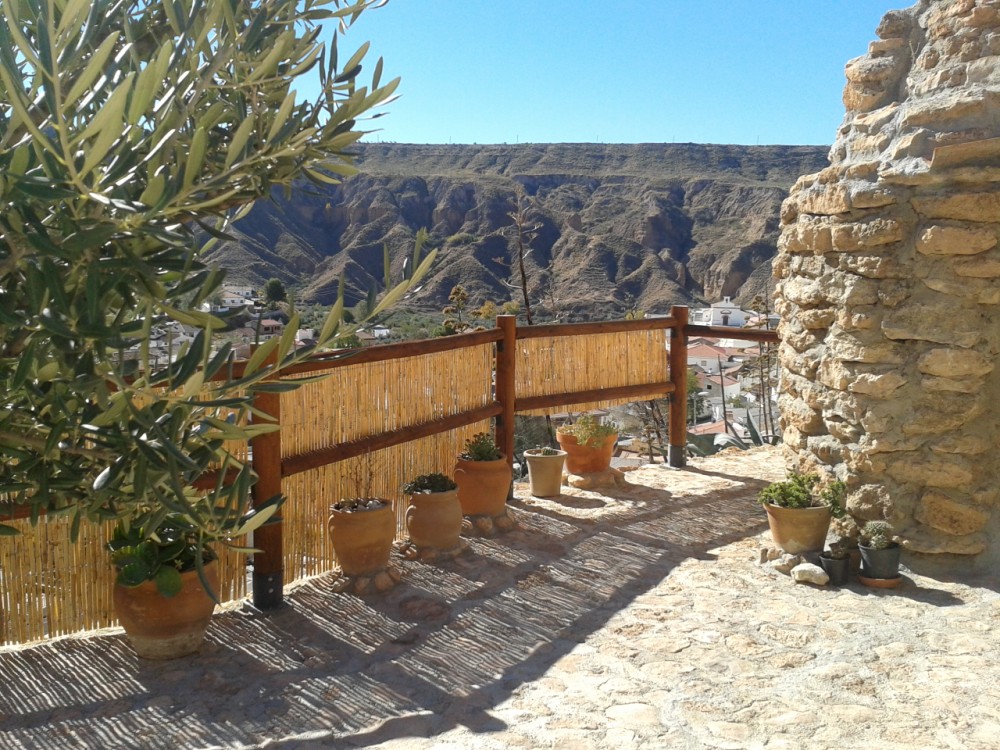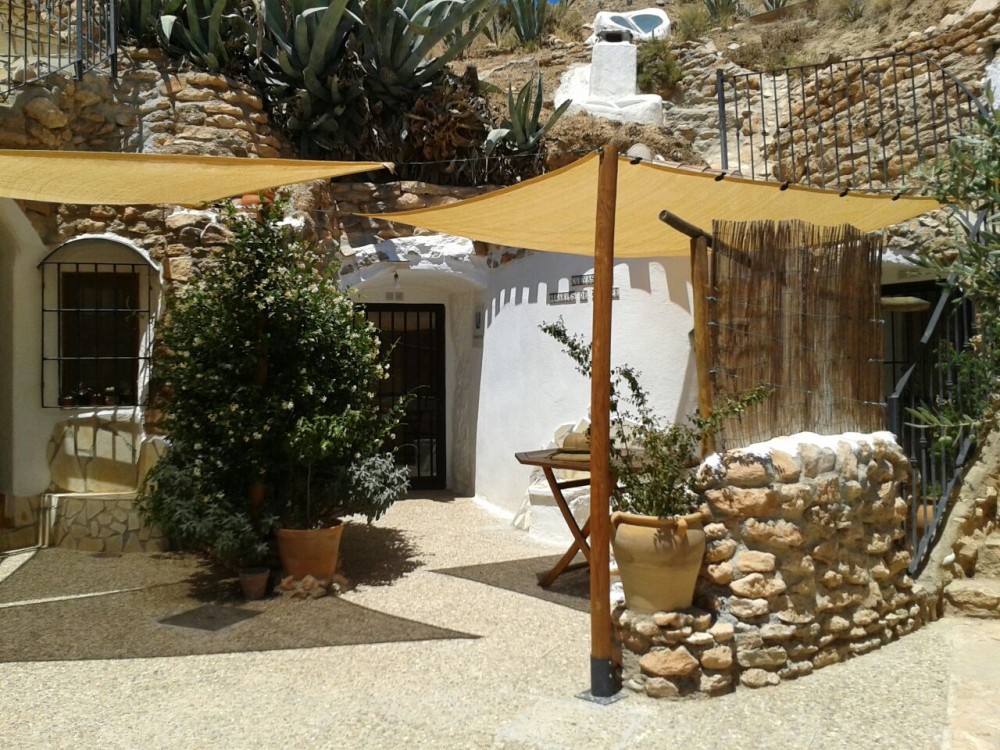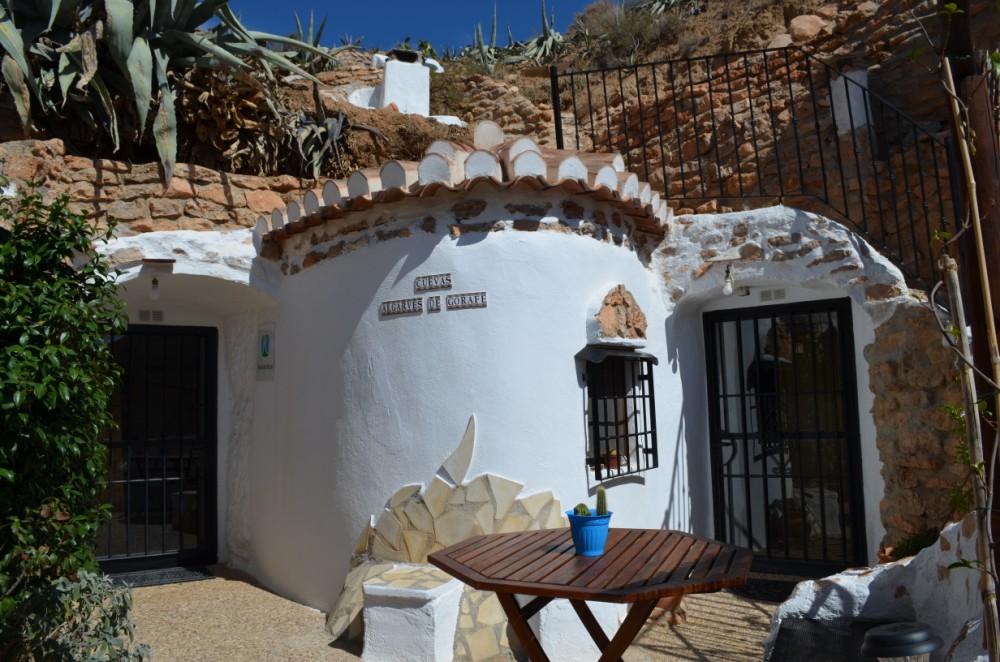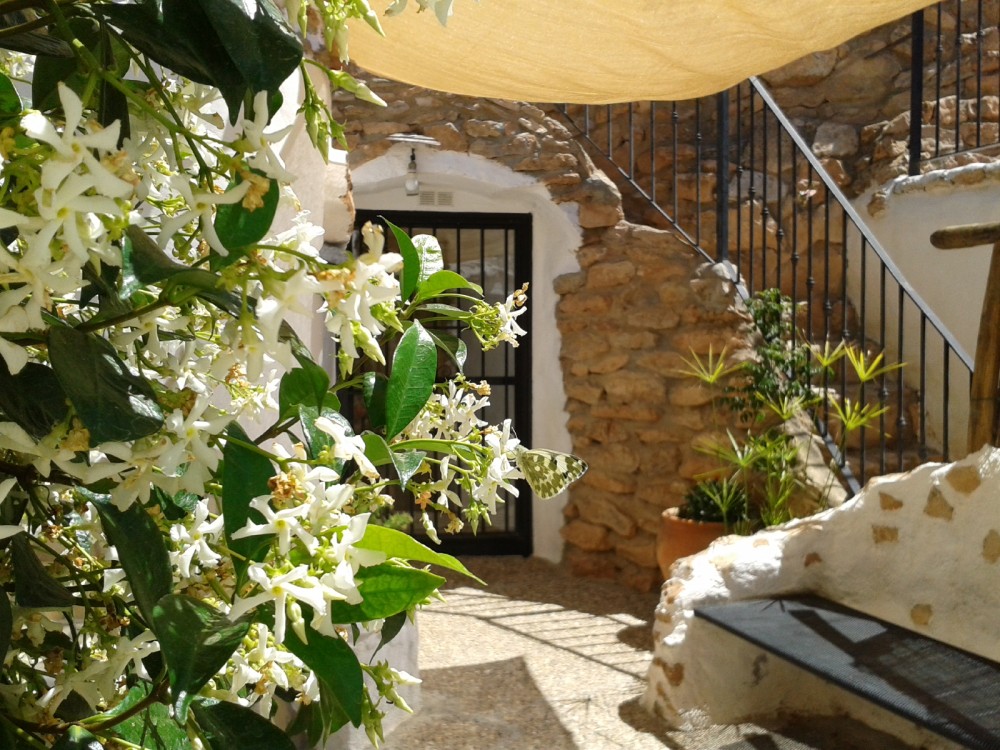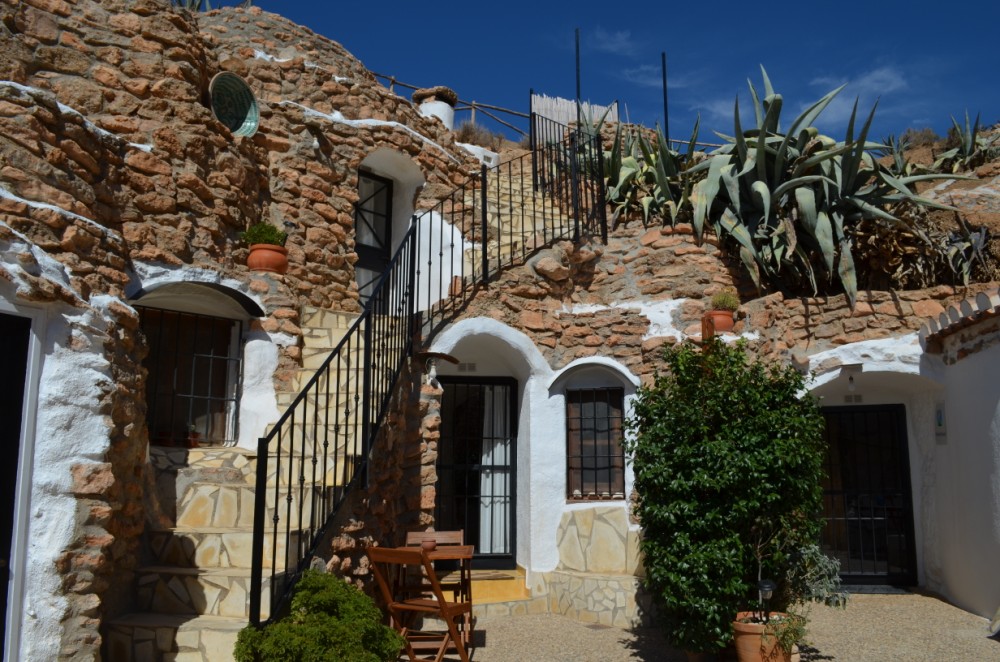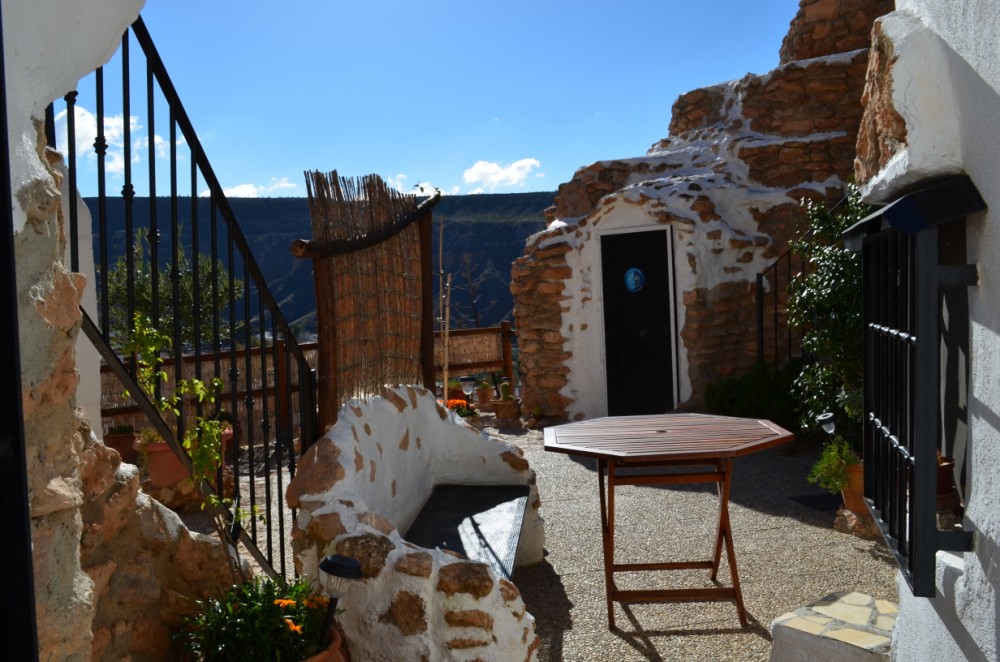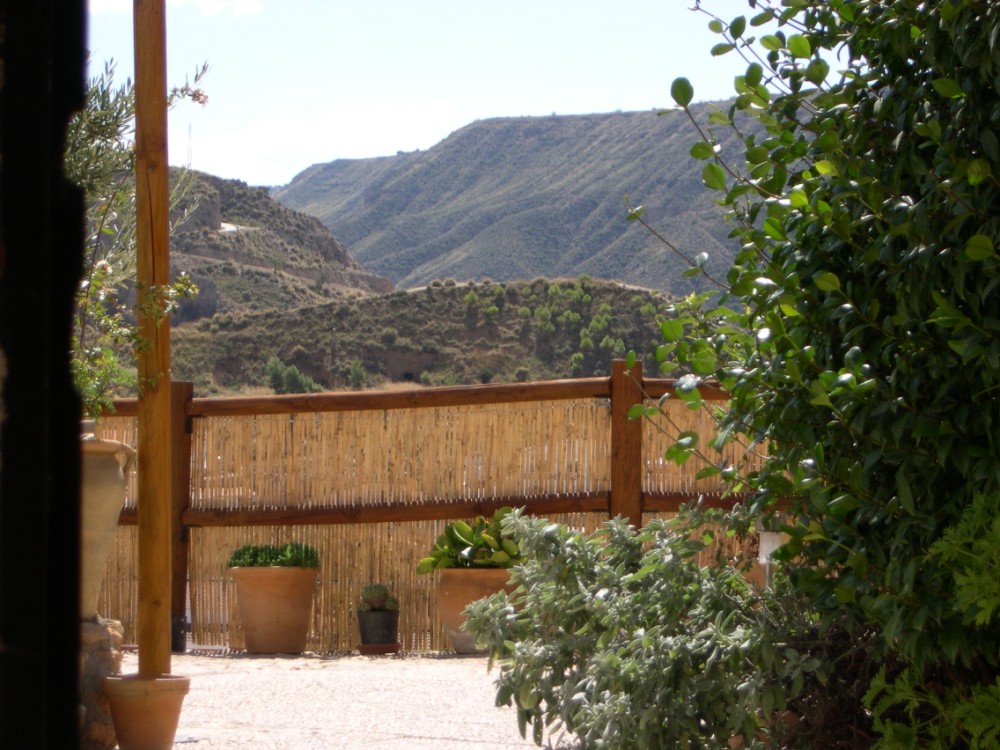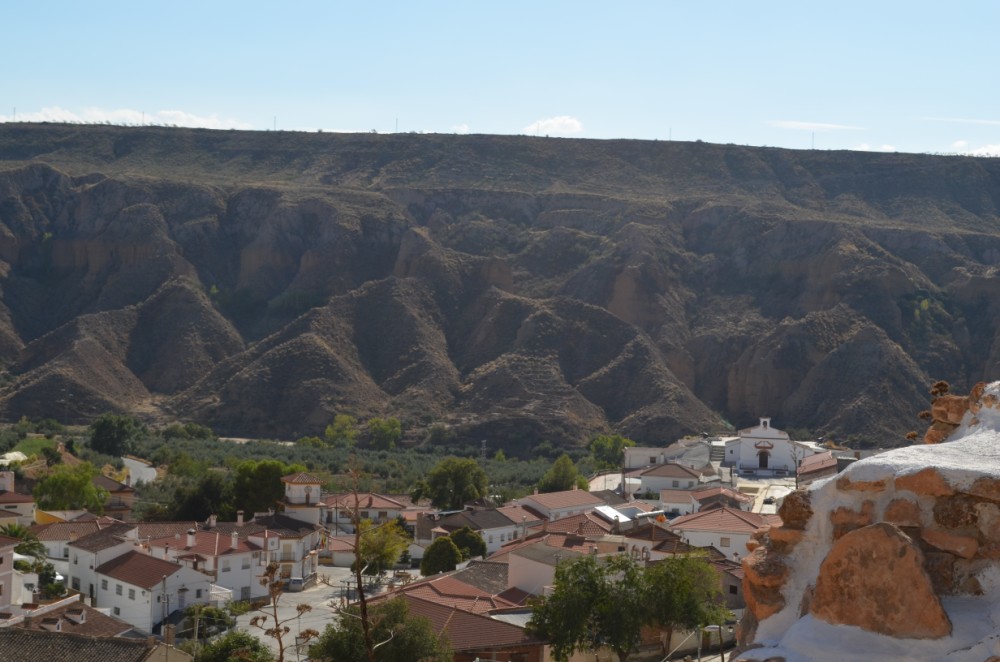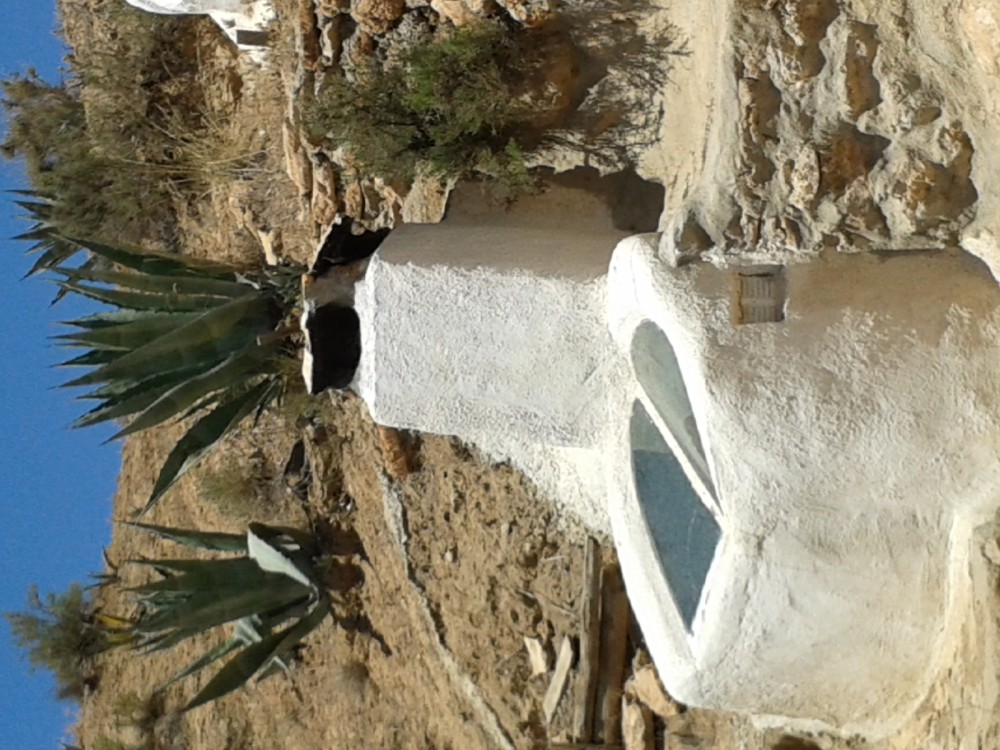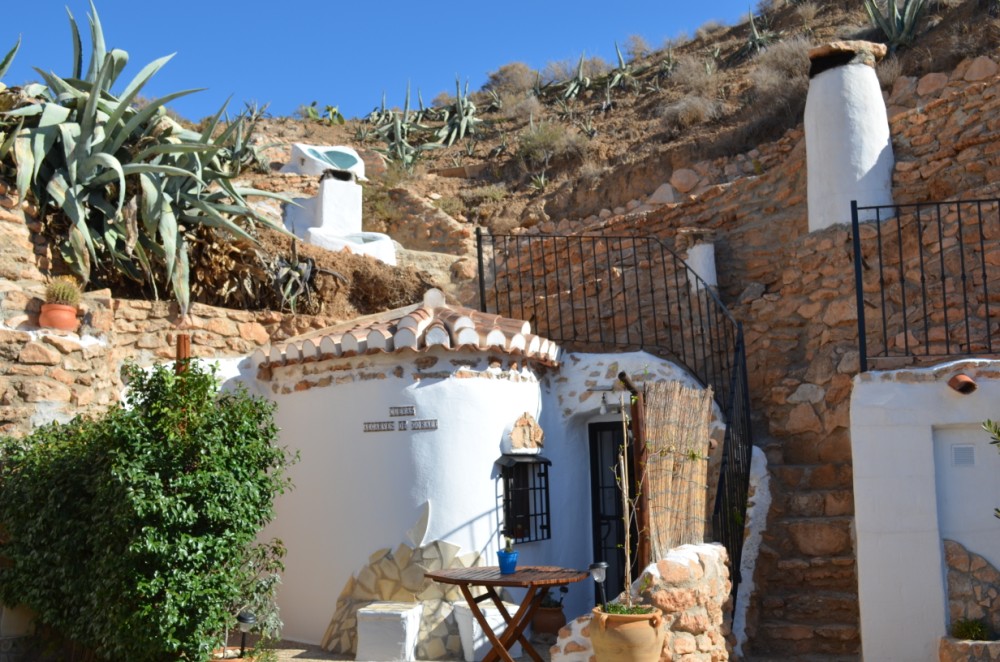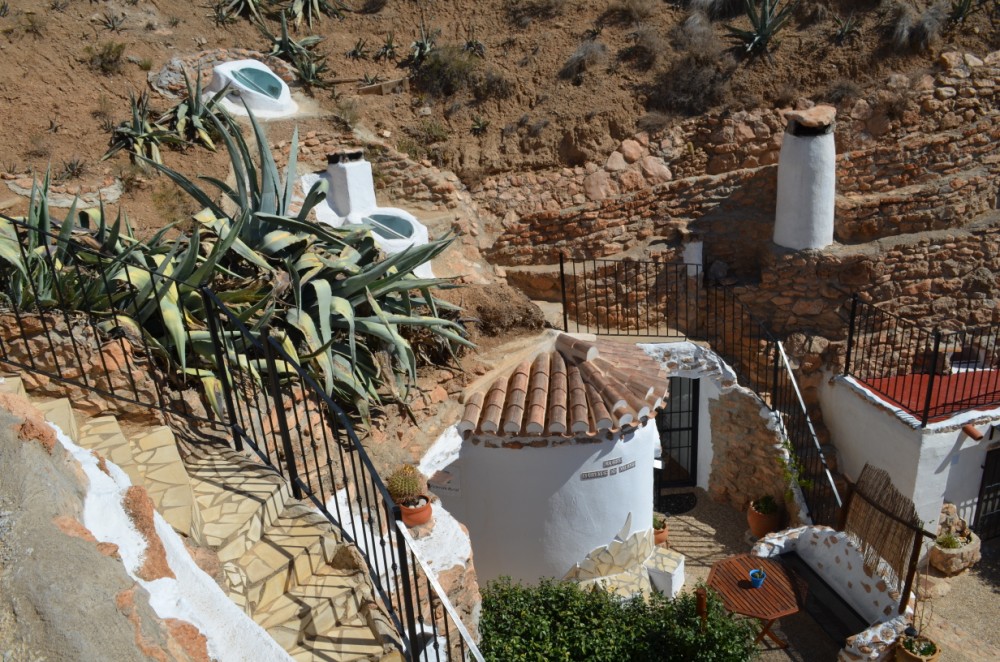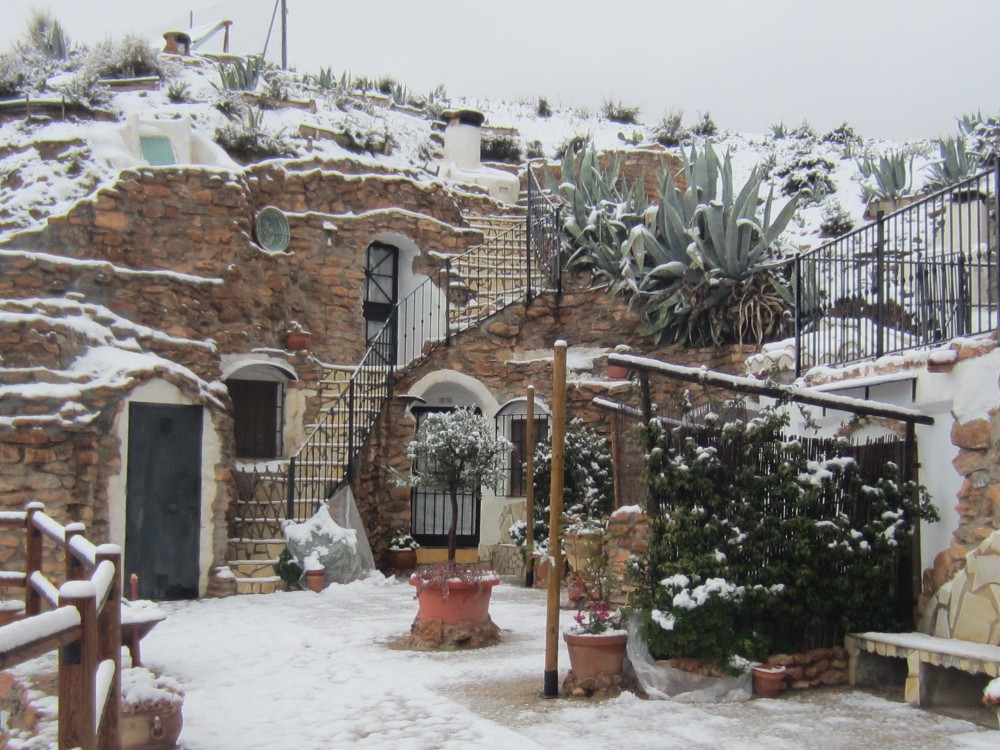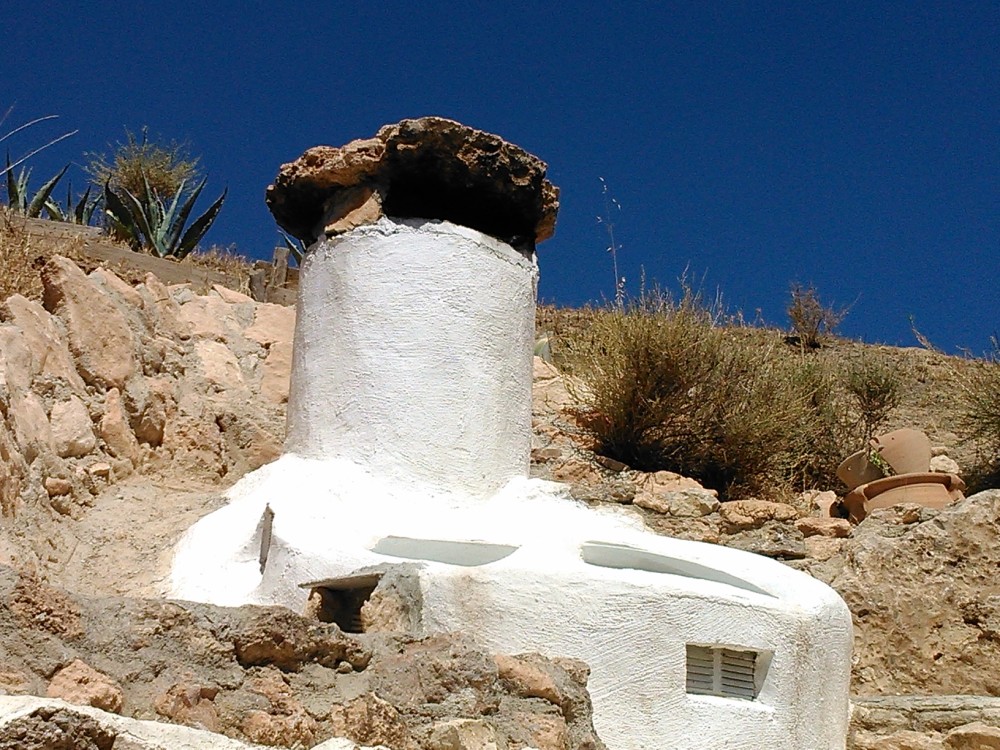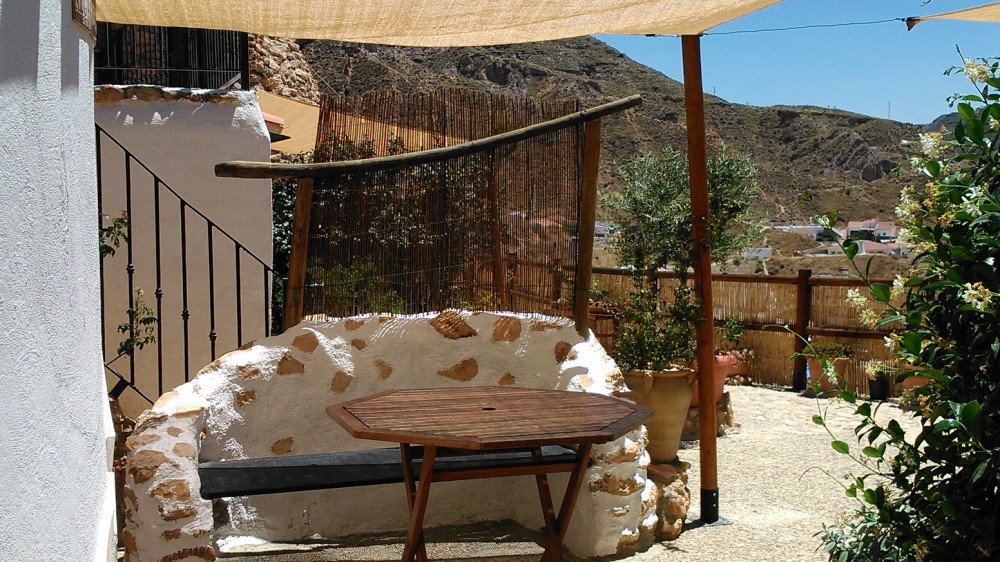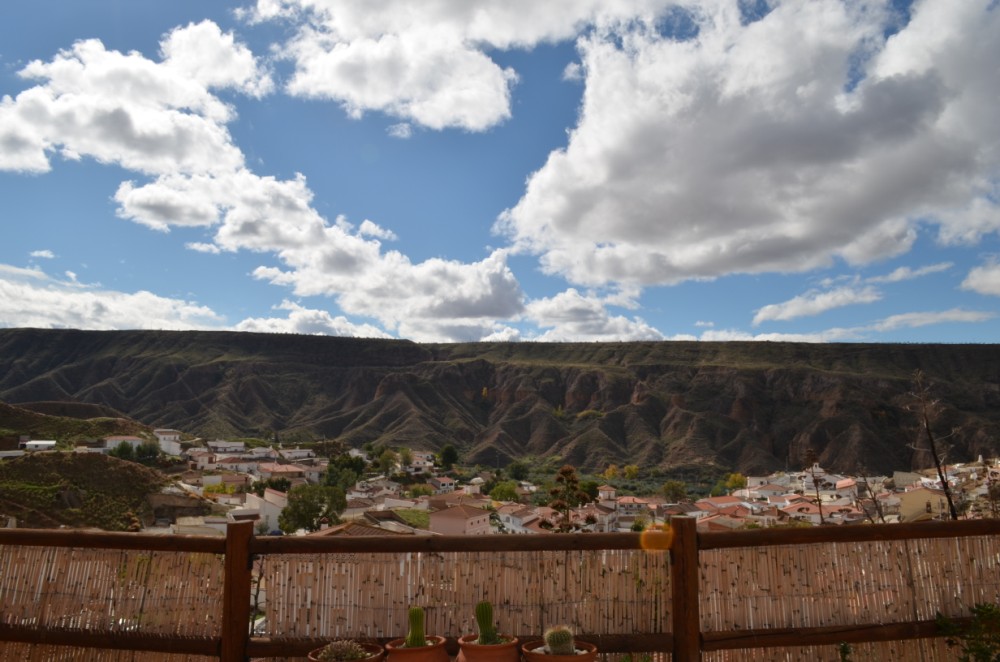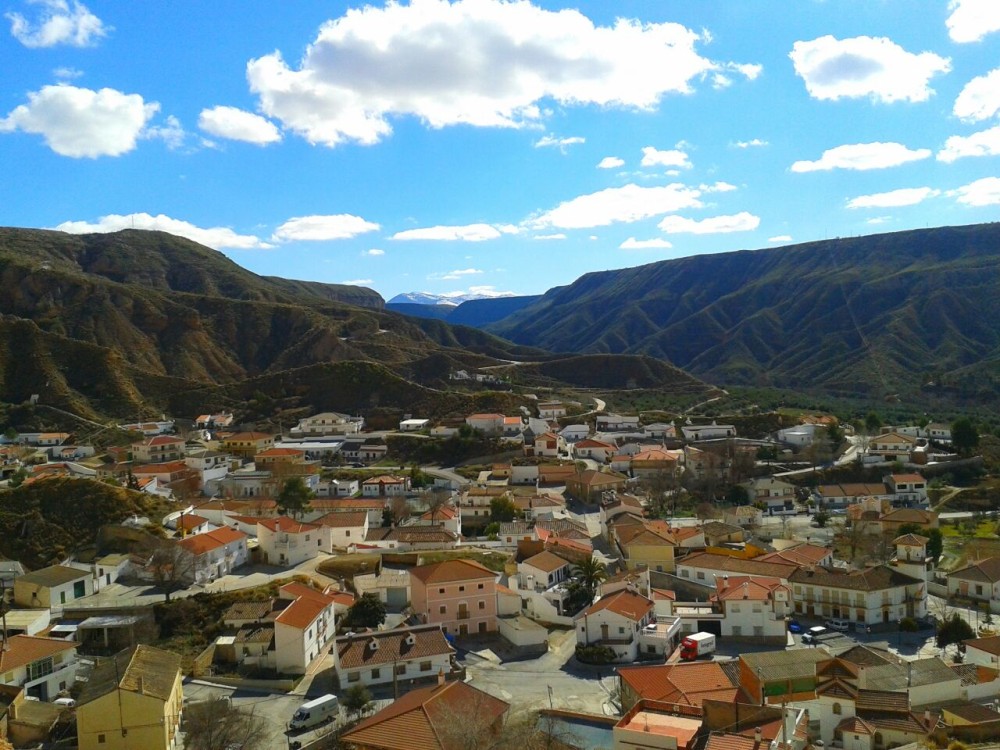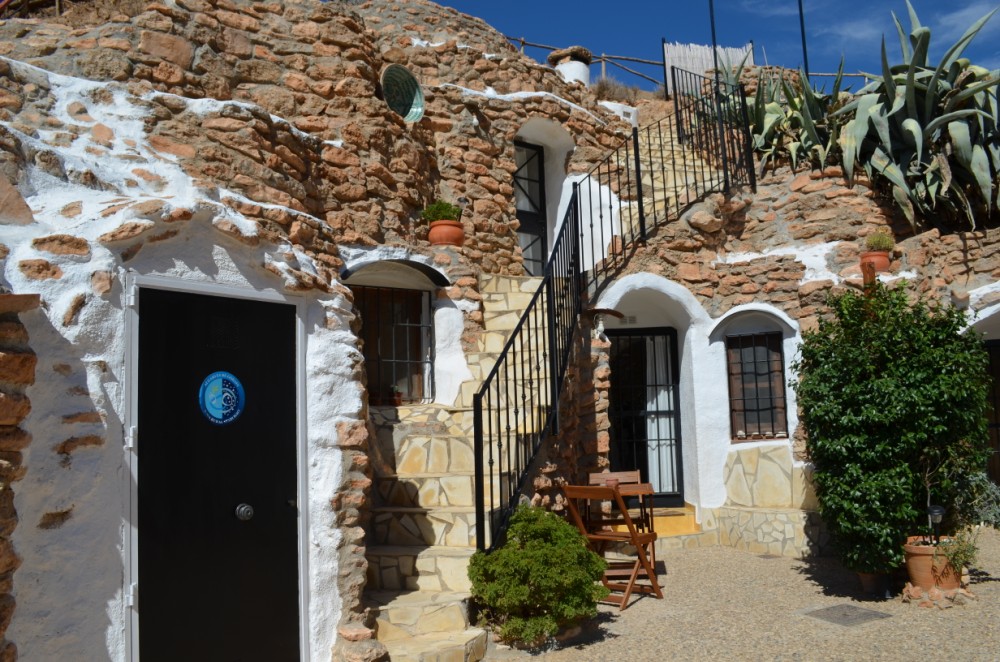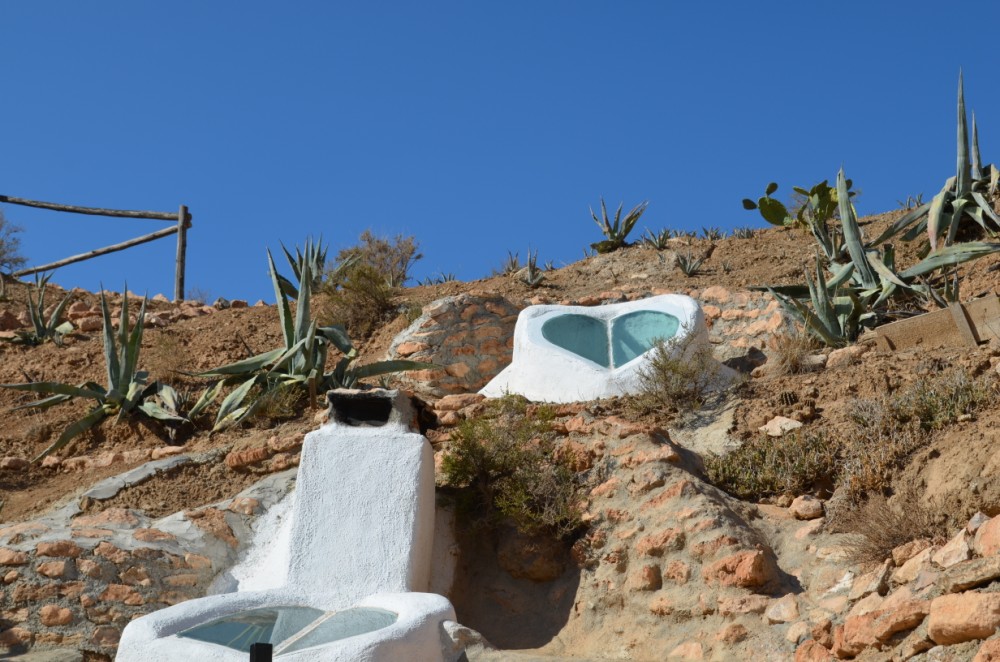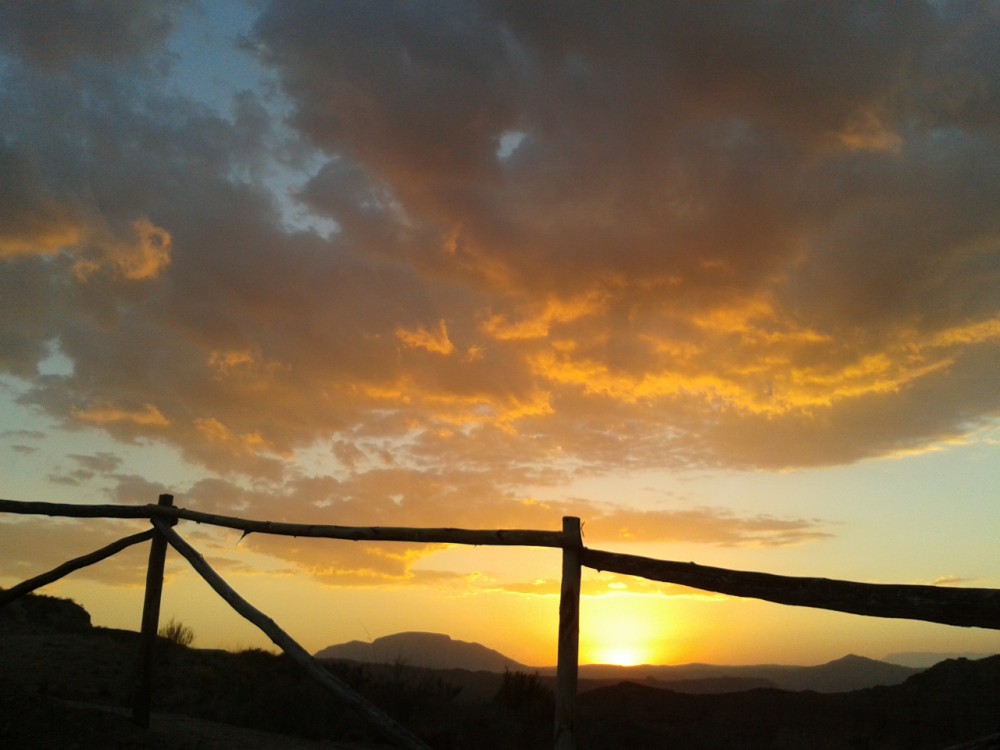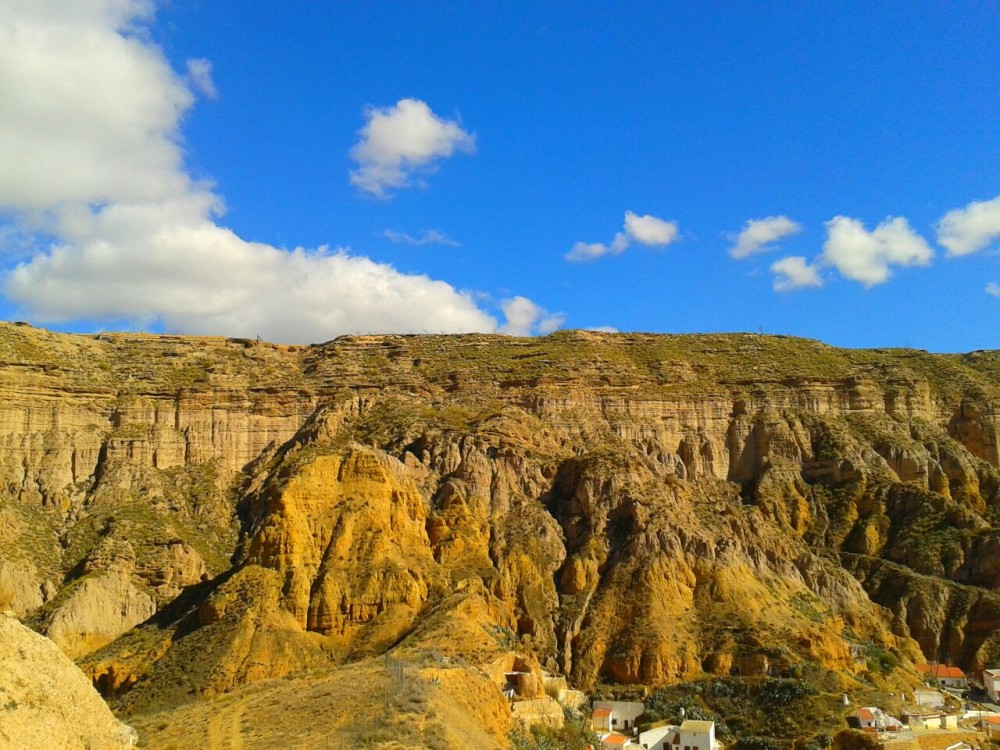 In the caves' surrounding areas there are place to sit and viewpoints from where enjoying a pretty view of the town and the neighborhood. From the top of the mountain, that blanket the caves, the Algarves are seen.
Great views, peaceful area and without luminance contamination. Suitable place for work groups, hiking, astronomy, yoga, ornithology, cycling… because its equipment and its tranquillity.